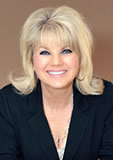 Susan Terry
(Broker)

To start searching online for Port Elgin MLS listings, just click on the Realtor.ca link below. Once you've found Port Elgin MLS listings which interest you, return to this page and fill in the MLS numbers below to receive a detailed MLS report.
---
Susan Terry (Broker)



REMAX Land Exchange Ltd, Brokerage
645 Goderich Street
Port Elgin, Ontario
519-353-8211 (direct)
1-866-686-7675 (toll free)
Susan's Email
each office is independently owned and operated
© 2000 Real Estate Machine. All rights reserved. Disclaimer. Links.